Grand Strand Amusements
and Attractions!
The Myrtle Beach Area is home to world-class attractions for kids and adults of all ages. The Best Western Ocean Sands is convenient to the top Myrtle Beach area attractions and can arrange tickets and information for our guest. From world famous aquariums, wineries, and amusements to one of a kind attractions, Myrtle Beach has something for everyone!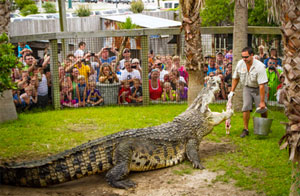 Alligator Adventure
Get up close and personal with some of the most dangerous and beautiful animals on the planet at Alligator Adventure in North Myrtle Beach.
4604 Highway 17 S, North Myrtle Beach, SC 29582 | (843) 361-0789 www.AlligatorAdventure.com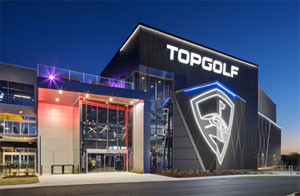 Top Golf
The premier entertainment and event venue in Myrtle Beach with fun point- scoring golf games for all skill levels, upscale bar food and drinks, music and more!
2850 Robert Grissom Pkwy | Myrtle Beach, SC 29577 | (843) 945-3318 | www.topgolf.com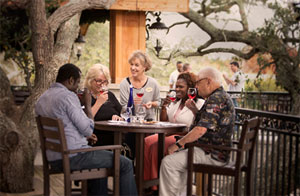 Duplin Winery
Duplin Winery at Barefoot Landing is a fun and laid-back place to sample some user-friendly wines from North Carolina's oldest and largest producer of the grape-based drink.
4650 Hwy 17 S, North Myrtle Beach, SC 29582 | (800) 774-9634 | www.DuplinWinery.com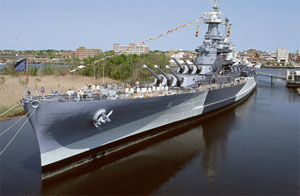 Battleship North Carolina
Walk onboard the Battleship NORTH CAROLINA & imagine yourself at sea searching for enemy lanes. Discover how this heroic Ship & crew fought in the major Pacific battles of WWII.
1 Battleship Rd NE, Wilmington, NC 28401 www.battleshipnc.com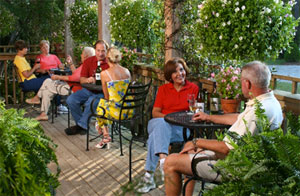 La Belle Amie Winery
A family-owned winery in Little River, nestled into a forest of pines and oaks. Open for tastings every week Monday thru Saturday, the Vineyard has live music and festivals throughout the year.
1120 Saint Joseph Rd, Little River, SC 29566 (843) 399-9463 | www.LaBelleAmie.com.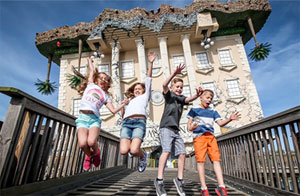 Wonder Works
WonderWorks is an "amusement park for the mind," combining education & entertainment in over 100 hands-on exhibits. WonderWorks also features a 1,000 ft zipline & 40 ft rope course.
1313 Celebrity Circle, Myrtle Beach, SC
(843) 626-9962 | www.wonderworksonline.com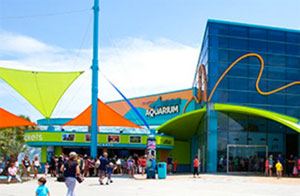 Ripley's Aquarium
Ripley's Aquarium is an 85,000 sq ft, multilevel collection of wonders of the sea. From large tanks to small tanks, exhibits are interactive, fun and educational for the whole family.
1110 Celebrity Circle, Myrtle Beach, SC
(800) 734-8888 | www.ripleysaquaiums.com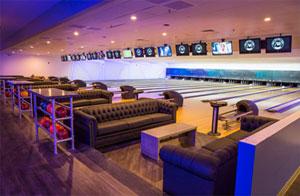 810 Bowling
810 North Myrtle Beach redefines the "bowling alley". 20 lanes(14 standard & 6 boutique lanes), billiards, bocce courts, table tennis, skeeball, arcade basketball, foosball and a claw machine!
1105 Hwy 17 South , N Myrtle Beach, SC 29582 | 843-663-2695 www.810Bowling.com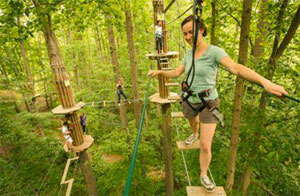 Go Ape Zip Lines & Treetop Adventure
One of the newest attractions, Go Ape Treetop Adventure at the North Myrtle Beach Park & Sports Complex, provides visitors with a 2 to 3 hour Tarzan-like experience up in the trees.
200 Cypress Lake Dr, N Myrtle Beach, SC
29566 | 800-971-8271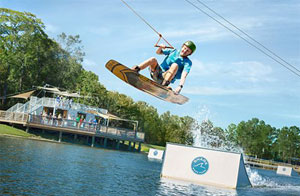 Shark Wake Park
Shark Wake Park, the world's best cable wake parks & water parks for people of all ages. The Park has a 5-tower full-size cable & 2-tower cable system – SC's largest floating obstacle courses.
150 Citizens Circle, Little River, SC 29566
(843) 399-9253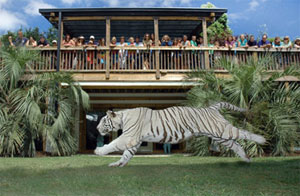 TIGERS Preservation Station
T.I.G.E.R.S. Preservation Station at Barefoot Resort in North Myrtle Beach is a free exhibit featuring live tiger cubs & other creatures. Visitors get a preview of the larger facility in Myrtle Beach.
4898 Highway 17 S, N. Myrtle Beach, SC 29582 | (843) 361-4552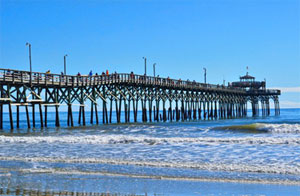 Cherry Grove Pier
With record catches and a long history, the Cherry Grove Pier is a well-loved landmark at the beach. A full-service bait & tackle shop can hook you up with bait, rods and reels, and more!
3500 N. Ocean Blvd. , N Myrtle Beach, SC 29582
(843) 249-1625
Each Best Western® branded hotel is independently owned and operated.