Over 600 Ways to Explore
Great Taste!
The Myrtle Beach Area is home to over 600 restaurants! Lucky for you, The Best Western Ocean Sands is convenient to many of the top Myrtle Beach area restaurants! Whether you're looking for the best seafood restaurants and the finest steaks or just a great breakfast and a family-friendly fun place to eat dinner with a view, Myrtle Beach has something for everyone!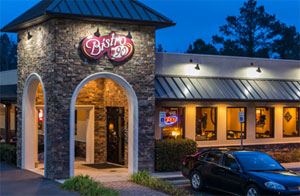 Bistro 90
Bistro 90 is the ONLY, HAND CUT, U.S.D.A. PRIME ONLY, STEAKHOUSE ON THE GRAND STRAND. Offering the Freshest of Seasonal Seafood – Wild Caught Salmon, Chilean Sea Bass & Lobster.
7209 SC-90, Longs, South Carolina 29568
843-390-5151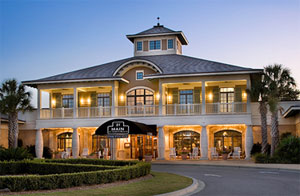 21 Main
This fine-dining restaurant has the elegance of a contemporary Southern estate, and a menu of prime-cut steaks and fresh sushi. A great place to go if you need of to celebrate something special.
719 N Beach Blvd, N Myrtle Beach, SC 29582 | (843) 315-3000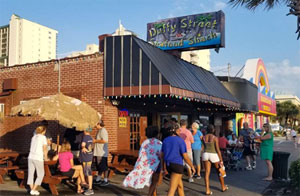 Duffy Street Seafood Shak
If you are looking for some great food, iced cold beer and smokin' hot blues, make sure to check out Duffy Street Seafood Shack on Main Street in North Myrtle Beach.
319 Sea Mountain Hwy, N Myrtle Beach, SC
29582 | (843) 249-7902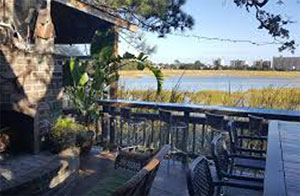 Joe's Bar & Grille
Serving up high-quality dishes and drinks to locals and tourists alike for more than 30 years, earning itself the reputation of an elder among the area's culinary community. Open every day.
810 Conway St, North Myrtle Beach, SC 29582 | (843) 272-4666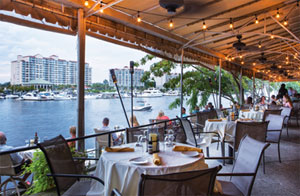 Greg Norman's Austrailian Grille
Elegant & upscale, Norman's provides the perfect venue for a romantic dinner. On the Intracoastal Waterway at Barefoot Landing, Norman's offers outdoor seating & an excellent view of sunsets.
4930 Highway 17 S, N Myrtle Beach, SC 29582 | (843) 361-0000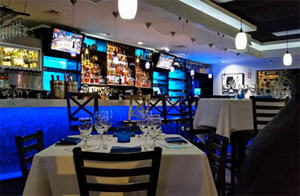 SeaBlue Restaurant & Wine Bar
SeaBlue is luxury upscale dining at its finest. From the opulent décor to the world-class wine list to the highest-quality ingredients and some of the rarest bottles of wine in the world.
503 Hwy 17 N, North Myrtle Beach, SC 29582 | (843) 249-8800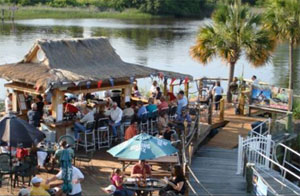 Filets on the Waterfront
The North Myrtle Beach waterfront restaurant has aged steaks cooked to perfection, seafood, sushi and an expansive wine bar sure to please. Dine in or sit outside on the Waterway.
2120 Sea Mountain Hwy #1100, N Myrtle Beach | (843) 280-5200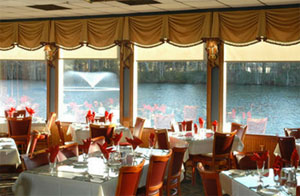 Chestnut Hill
At Chestnut Hill, the focus is on fresh, quality food and superb service. Warm and inviting, Chestnut Hill welcomes you in for upscale cuisine in a casual atmosphere.
9922 N Kings Hwy, Myrtle Beach, SC 29572 | (843) 449-3984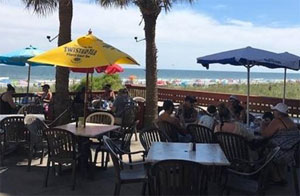 Molly Darcy's Irish Pub & Restaurant
Molly Darcy's is a traditional Irish pub – lots of green, pool tables and dart boards, golf pictures and beer. Oceanfront location & outdoor patio deck where guests can escape and relax .
1701 S Ocean Blvd, N Myrtle Beach, SC 29582 | (843) 272-5555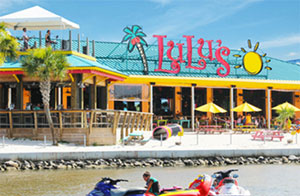 Lucy Buffet's Lulu's
Lucy Buffett's LuLu's is known for GREAT food, LIVE music and FUN times! Located on the Intracoastal Waterway at Barefoot Landing, come & enjoy scenic views, sandy beach!
Barefoot Landing, N. Myrtle Beach, SC
(843) 491-5011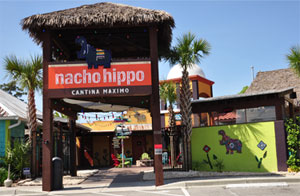 Nacho Hippo
A Favorite with locals & vacationers, offering North Myrtle Beach's most delicious Tex- Mex specialties, the best drinks, live entertainment & a vacation atmosphere.
850 N Beach Blvd, N Myrtle Beach, SC 29572 | (843) 663-9393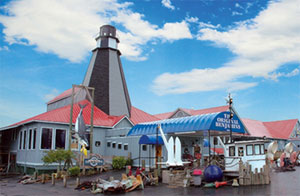 The Original Benjamin's Calabash Seafood
A local Landmark, The Original Benjamin's Calabash Seafood serves fresh local seafood. It's award-winning buffet is world-famous for Calabash style, lightly battered fried seafood.
9593 N Kings Hwy Myrtle Beach, SC 29572
(843) 449-0821
Each Best Western® branded hotel is independently owned and operated.