The Best Live Entertainment
on the Coast!
The Myrtle Beach Area is home to world-class shows and entertainment. The Best Western Ocean Sands is convenient to the top Myrtle Beach entertainment shows and theaters and can arrange custom show packages. From world class Broadway shows and musicals to famous rock and country bands, Myrtle Beach has some of the best LIVE entertainment on the eastcoast and the Carolinas. Be sure to ask the front desk about tickets and shows!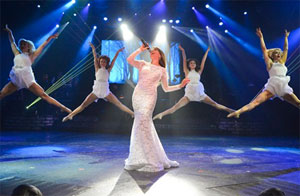 The Carolina Opry
Highly acclaimed by The New York Times, USA Today and CNN, the award-winning variety show blends two hours of high-energy music, comedy & dance in a 2,200 seat theater with state-of-the -art lighting and sound!
8901 Hwy. 17, Myrtle Beach, SC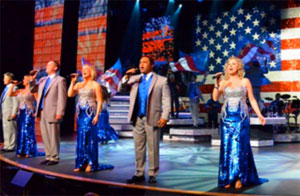 The Alabama Theater
Classics & hot acts take the stage throughout the year at the Alabama Theatre. Featuring the Myrtle Beach Entertainment attraction "one" the show with America's favorite music including country, Broadway, bluegrass, gospel, comedy.
4750 Hwy. 17 S., N Myrtle Beach, SC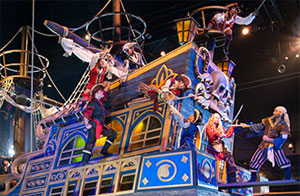 Pirates Voyage Dinner & Show
Spectacular acrobatic competition, live animals and a brand new original music score by Dolly Parton will create an immersive adventure experience. All this fun and adventure as ye enjoy a spectacular four-course pirate feast.
8901-B Hwy. 17 Bus, Myrtle Beach, SC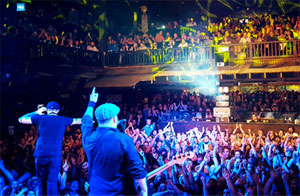 The House of Blues
Visit the House of Blues for live music, southern- inspired cuisine or a special events. Where The Heart Meets the Soul®. Restaurant, Gospel Brunch, and LIVE Music.
4640 Hwy. 17 S., N. Myrtle Beach, SC 29582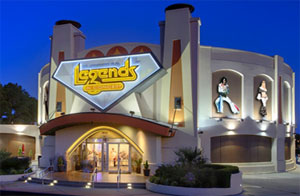 Legends in Concert
Paying tribute to musical artists like Elvis Presley, Liza Minnelli, Dean Martin, Marilyn Monroe and more! Legends in Concert's state-of-the-art theater is located conveniently in the heart of Myrtle Beach at Broadway at The Beach
2925 Hollywood Dr., Myrtle Beach, SC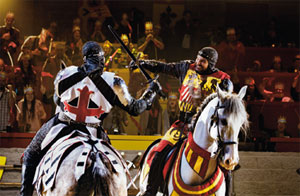 Medieval Times Dinner & Tournament
Go back in time when knights, dragons, chivalry & noble families were the order of the day. Enjoy an old style tournament of jousting & sword play while wenches work dutifully to serve a bountiful 4 course feast to our honored guests.
2904 Fantasy Way, Myrtle Beach, SC 29577
Each Best Western® branded hotel is independently owned and operated.